Sponsors
Gold-level sponsors
Digital Reality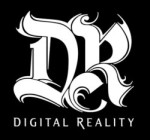 Digital Reality is one of the best known game development companies in Hungary, founded in 1991 as Amnesty Design. Later the company name was changed to DIGITAL REALITY and the work began on the Imperium Galactica series. In the following years games like Haegemonia - Legions of Iron, Platoon and Desert Rats vs. Afrika Korps were produced, which achieved multiple 90% review ratings around the globe. Their titles took their place on the shelves of players in more than sixty countries on five continents. During the last eight years the company has experienced steady growth in the number of employees, and the number and size of the projects. DR bases their work on the experience of the original team and add new fields of interest by constantly recruiting talented individuals.
Bronze-level sponsors
MD1 / scene.hu

Function organizing receives a lion's share's support from the Hungarian Demoscene Association (MD1); the goal of the association is to sponsor the producers of Hungarian digital art and to aid the creation of events such as this.

Media sponsors
Gamekapocs

The media sponsor of our event is the online gaming magazine Gamekapocs, which is one of the most popular portals of the Hungarian gaming community, and takes a significant role in the promotion of the demoscene.